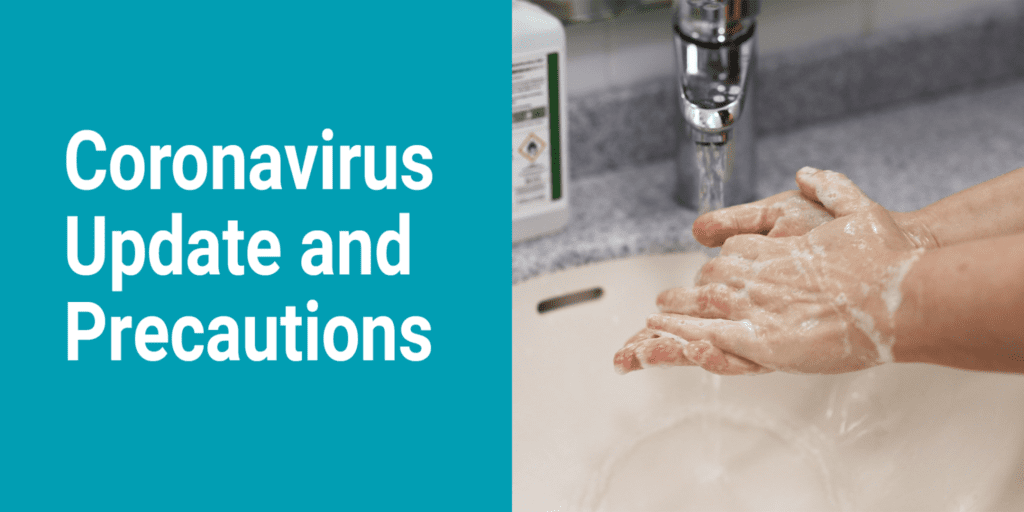 UPDATE Jan 15, 2021:
Today Cottage Grove Place received the first round of the COVID-19 vaccine.
"We are grateful to have begun the process of vaccinating residents and employees at our community with our pharmacy partner and local health authorities. While the COVID-19 vaccine treatment is being administered, we continue to be steadfast in taking every precaution to protect the community from the spread of COVID-19. We will continue coordinating with our pharmacy partner and local and state health authorities to provide further updates regarding vaccination protocol directly to residents and employees," said David Snyder, Executive Director of Cottage Grove Place.
***
Cottage Grove Place places a high priority on our commitment to the health and safety of our residents and staff. Our infection control measures have been enhanced to address COVID-19 and we will continue this enforcement for the foreseeable future. The community follows the guidelines and recommendations of the CDC, the Iowa State Health Department, and the Linn County Health Department to keep our residents and staff safe. As the Coronavirus remains a threat, we will continue our current quarantine policies until further notice.
Cottage Grove will continue:
To increase the frequency of cleaning and sanitization of common community areas
Suspending all visitors, unless it is a critical situation or essential worker
Canceling on-site group social events and recreational activities
To strongly recommending that residents not leave the community
Maintaining social distancing
Monitoring staff temperatures at the start and end of their shifts
Providing door to door meal deliveries to Independent Living residents
Serving meals in the health center in resident rooms
Daily wellness checks on each resident
Nationwide shortages of testing materials and personal protective equipment (PPE) continue to be a reality. For the protection of our residents, as well as the protection of others, we are asking our residents to wear masks whenever they leave their apartments. If they are unable to get a mask, they can contact the front desk for a reusable cloth mask that has been donated by individuals in the community.
We are strongly encouraging all of our residents to follow the CDC's guidelines for individuals at higher risk, which includes:
Avoiding crowds and large social gatherings
Regularly cleaning and disinfecting personal spaces
Avoiding touching your face
Regularly washing your hands with soap and water for at least 20 seconds
Staying in your home if you are showing flu-like symptoms or are sick with respiratory illness, including fever, and coughing
And to keep yourself busy:
Enjoy a daily walk in the Commons Court
Take a walk in the halls, while practicing social distancing
Keep in touch with family and friends through Skype or FaceTime calls
Enjoy that book you have always wanted to read
Watch touchdown for daily specials, movies and chair exercise programs
Activity kits are available….just ask our helpful staff
Daily health and wellness check by staff
Small group card games and happy hour
These are simple yet important steps that we should all be taking to protect ourselves and our community.
We encourage residents to keep in touch with their family and friends that they are unable to see at this time. If you would like to have a virtual visit with your loved one in the health center, Red Cedars Assisted Living or Connections Assisted Living Memory Care, please contact the community at 319-363-2420 and you will be directed to the appropriate person.
COVID-19 Resources:
https://www.cdc.gov/coronavirus/2019-nCoV/index.html
https://www.lcsnet.com/covid-19-update/
Should you have any questions regarding specific concerns, please contact the community at 319-363-2420 and ask for our Executive Director, Mark Bailey.