Updated 3/18/2020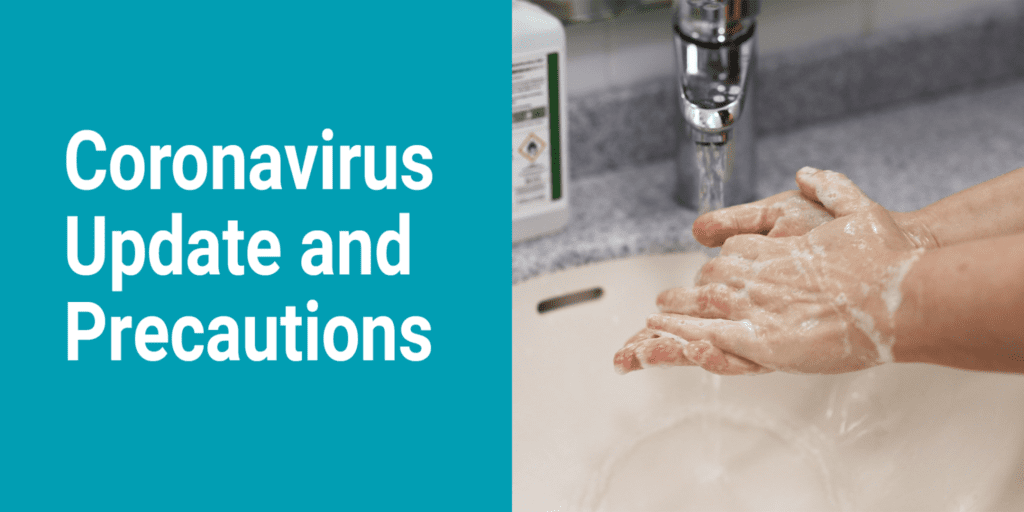 The health, safety and well-being of our residents, employees and families are always top priorities at our community. With the coronavirus (COVID-19) in the news and on the minds of many, we want to address actions taking place related to this concern.
Update for Residents and Families 3/18:
Skype and Facetime will be available Monday, March 23rd so you may communicate with your family members in both the Health Center and Assisted Living. Please contact Jordyn at 319-297-5668 or email her at  jarnold@cottagegroveplace.com to arrange a time.
If you are experiencing Coronavirus like symptoms, please contact the front office or CIS.
All deliveries must come through the Commons front entrance and we will deliver to your apartment.
Practice "social distancing." Please try to keep 6 feet apart from each other. Walk outside, the halls, and use caution if you visit friends and family members in their homes to prevent bringing the virus into the community.
CGP director will be in the building on weekends to assist with questions and check on residents and staff.
All scheduled social events and activities are postponed until further notice. You may meet in small groups, but no larger than 10 people.
Housekeeping in Independent Living apartments is limited to daily trash removal; please place your garbage outside your apartment by 9am each morning.
Housekeeping staff will increase cleaning/sanitizing in commons areas and lobby to prevent the potential spread of COVID-19.
"Well-checks" will be conducted by CGP Directors assigned to specific floors and to check on how well you are doing.
Exercise classes are canceled, but you may use the gym in the lower level as needed.sd
Health Center/Assisted Living residents will be served meals in their rooms.
Health Center residents will be eating in their rooms starting today.
Residents who require assistance or supervision during meal service will eat in the main dining room with 1 resident per table to stay in compliance and be 6 feet apart. Staff will assist each resident separately during meal service.
If you wish to order food items from HyVee for delivery, and you are not familiar with the online ordering process, please contact Leslie to help you place an order. 319-297-5716.
General Information on Community Precautions:
Some of the actions we are addressing include:
Consistent updates and communication to those who live and work at the community
Evidence-based precautions that align with guidelines provided by the CDC
Reviewing emergency preparedness and response measures in the event that a virus impacts our community or the surrounding area
Changes to our travel and visitation guidelines for all employees, partners and guests
We are closely monitoring local, state, and federal health agencies to ensure we can respond quickly and effectively to protect our community and mitigate risks of an outbreak.
Cottage Grove Place is implementing new preventative steps and protocols for ALL levels of care in the community:
A temporary visitation restriction is in affect for Independent Living, Assisted Living and Health Center. Only essential personal can come into the building and must be screened at the front desk.
Temperature readings are MANDATORY for all employees, visitors, vendors and residents each time they leave and return to the community. Residents, please come to the front desk for your temperature reading.
All transportation will be cancelled unless it is for medical reasons. (i.e. no rides to church, hair appointments, stores etc.)
All chairs in the lobby will be removed at this time to prevent visitors from sitting and spreading any germs to our residents.
All hair appointments in the beauty shop will be split by levels of care. Independent Living appointments will be in the AM and Assisted Living/Health Center will all be in the PM.
No visitors under the age of 14 are allowed in the building.
No tours or walk-in visitors
The dining room(s) and Cottage Grill is for residents only, NO outside guests or family members.
The Health Center and Assisted Living areas are on lockdown. No guests, family members or IL residents are allowed in this restricted area.
Deliveries of food, medications, etc, will be to the front desk only. When deliveries arrive, you will be called or CGP staff will deliver to your apartment.
Please understand that this information is changing daily, and we will do our best to communicate updates to you as they are sent to us. If you have any questions or concerns, please reach out to Mark Bailey at 319-297-5500 or Kayla Duggan at 319-297-7067.
We appreciate your cooperation and understanding during this time.
Your health and the health of your neighbors is our number one concern!
Helpful Resources