Red Cedars Assisted Living at Cottage Grove Place Redefines Life for Residents
Category News & Blog | Time | Published June 16, 2020
< Back to All News & Blog
---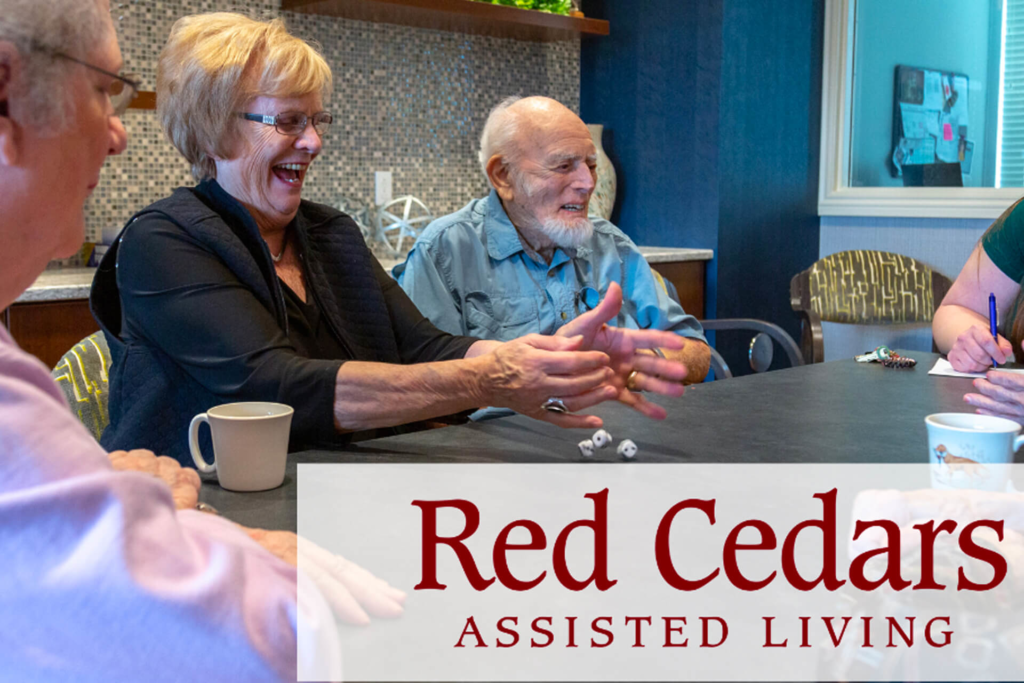 Red Cedars Assisted Living at Cottage Grove Place Redefines Life for Residents.
New program helps residents preserve their lifestyle in a stylish setting.
Cedar Rapids, IA—Cottage Grove Place, a longtime staple of Cedar Rapids, has officially launched Red Cedars Assisted Living at Cottage Grove Place. Red Cedars is focused on maintaining independence as residents age.
Red Cedars Assisted Living will also include Respite Care services, which provides both planned and emergency assistance to support caregivers and their loved ones. Stays are available for a few days, weeks, or longer as needed.
Red Cedars Assisted Living at Cottage Grove Place was made possible by a large-scale campus expansion and renovation, completed in the fall of 2019. The update added 21 Independent Living homes, 24 Assisted Living homes, and 18 homes in our Assisted Living memory care wing, Connections, for residents with dementia.
The update also added countless community spaces to the Cottage Grove Place campus, including an outdoor courtyard, a theatre room and other spaces for activities and entertainment. Custom carpets and other tailor-made furnishings help create a stylish environment accentuated by 30-ft ceilings, stately picture windows and contemporary art pieces.
"Red Cedars offers something totally different from the typical Assisted Living environment," said Mark Bailey, Executive Director of Cottage Grove Place. "Everything was thoughtfully planned to preserve the lifestyle our residents cherish, from both a functionality and design standpoint. Not only are spaces comfortable and beautiful, they're optimized for interacting with other residents, engaging in activities and taking full advantage of what our community has to offer."
Red Cedars Assisted Living at Cottage Grove Place is currently accepting reservations for Assisted Living homes. Unlike other programs, Red Cedars Assisted Living does not charge a community entrance fee, and there is no long-term commitment required.
---
< Back to All News & Blog