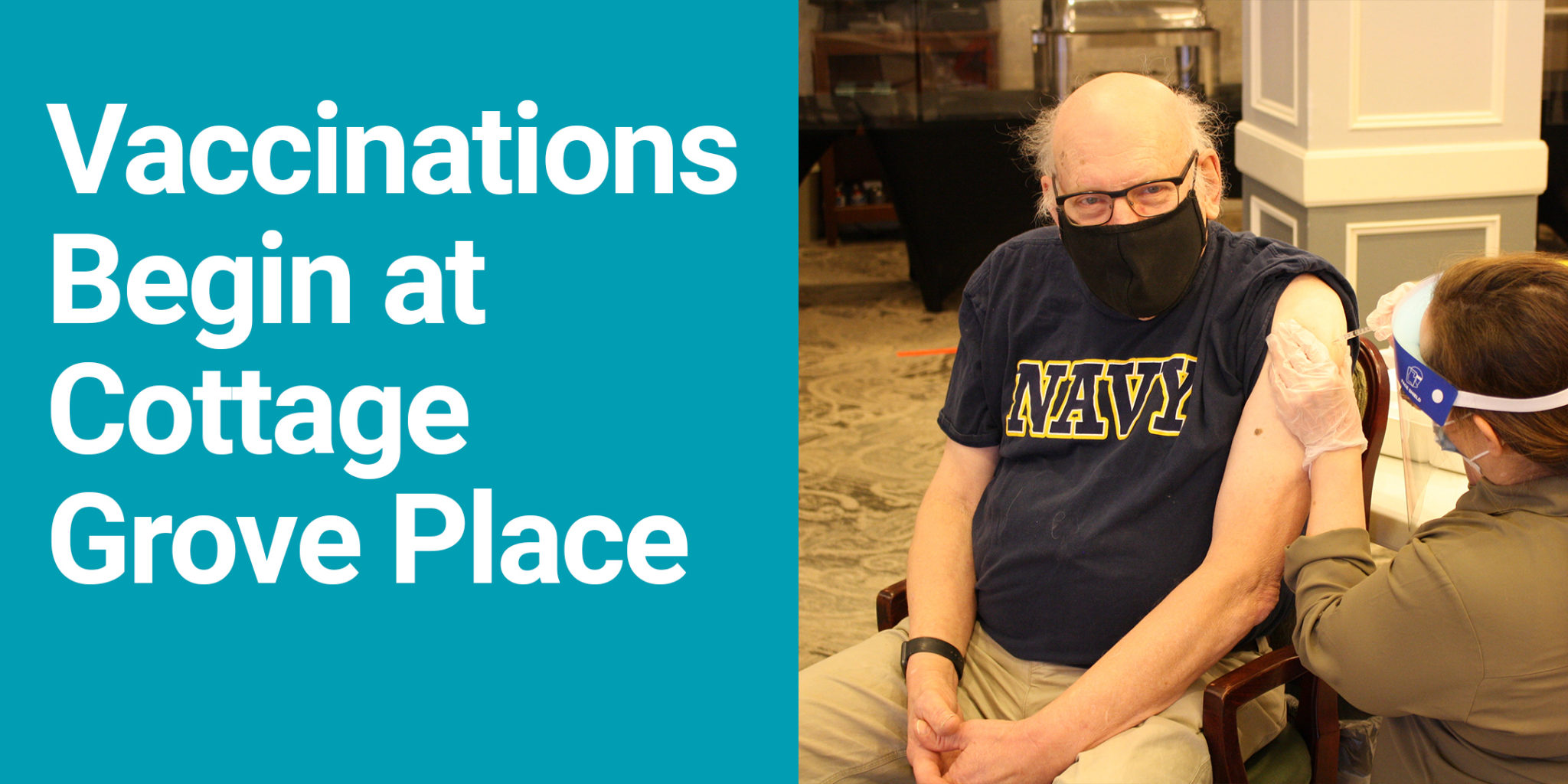 Today Cottage Grove Place received the first round of the COVID-19 vaccine.
"We are grateful to have begun the process of vaccinating residents and employees at our community with our pharmacy partner and local health authorities. While the COVID-19 vaccine treatment is being administered, we continue to be steadfast in taking every precaution to protect the community from the spread of COVID-19. We will continue coordinating with our pharmacy partner and local and state health authorities to provide further updates regarding vaccination protocol directly to residents and employees," said David Snyder, Executive Director of Cottage Grove Place.
If you have further questions about the COVID-19 vaccine, visit the CDC website here. Please contact us at (319) 363-2420 for specific information about the vaccination plan at Cottage Grove Place.
To review current FAQs regarding the COVID-19 Vaccine, please click here.