4 Ways To Support Your Aging Parent
Category News & Blog | Time | Published October 07, 2020
< Back to All News & Blog
---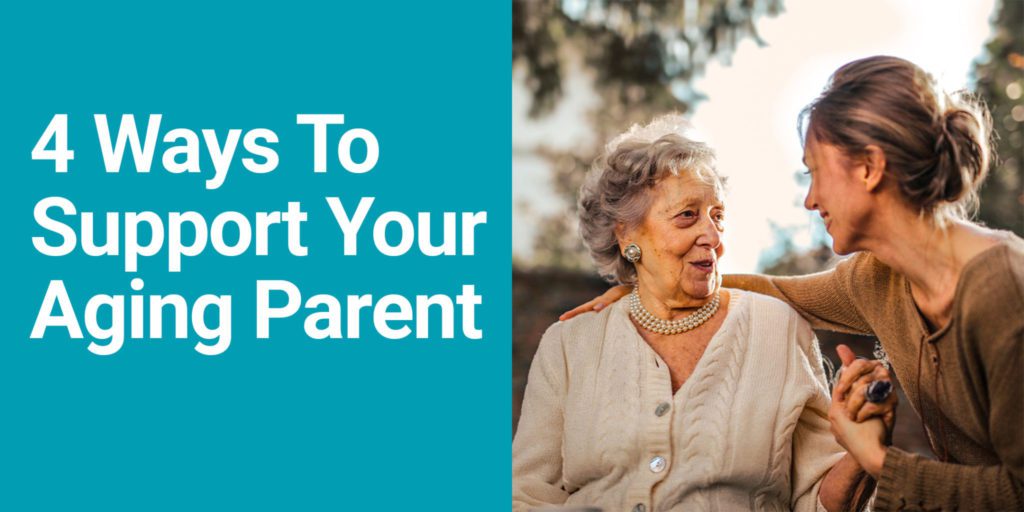 Everyone ages differently and at different times. And while your parent may still be young in your mind, it's important to notice changes in their behaviors or abilities around the house.

Are their daily tasks becoming more difficult than usual? Are you noticing any behavioral changes? Are their bills piling up? These are the types of things to pay attention to because they can signal that your parent needs more help than they—or you—may have realized.
According to a study by Merrill Lynch and Age Wave, 75% of adult children haven't had an in-depth discussion with their aging parents about things like future living arrangements, long-term care, or estate planning. And though these may be difficult conversations to initiate, taking the next steps in their life's journey together can be helpful for both of you.
Ways to Support Your Aging Parent
Here are some ways you can support your aging parent:
1. Monitor Their Health
Stay informed about your parent's health. Have they had more doctor appointments than usual? Have you heard them complaining about aches and pains that weren't mentioned a few months ago? Have they become isolated or lonely? Take note of their overall health and well-being. This may help you help them make realistic choices, such as a move to an assisted living community where they can get the support he needs. If you're noticing any behavioral or personality changes or your parent has been diagnosed with dementia, it's important to obtain a Power of Attorney or Health Care Power of Attorney so that you can help make decisions on their behalf.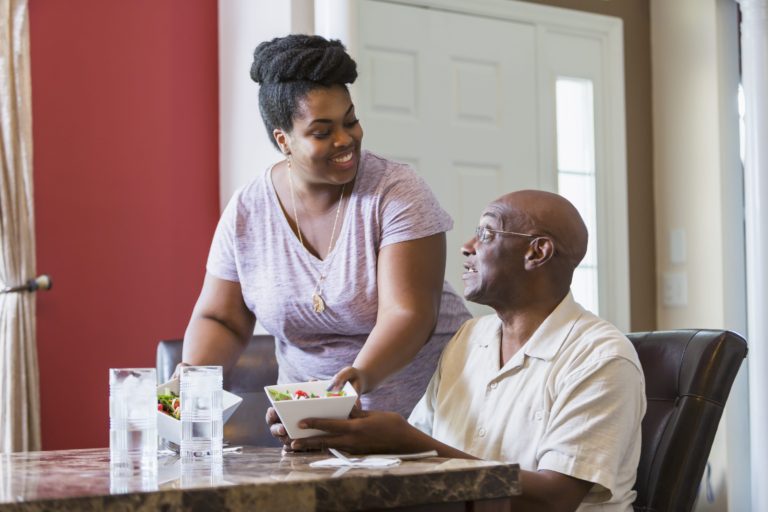 2. Have a Family Talk
First talk to your parent about their choices: It's their life you're discussing, after all, and their preferences always should be considered. Make sure your siblings are in on the conversation about what what your parent's future might look like. And if it's apparent that it's time for them to move from the family home, talking about their needs with loved ones may help you find the best solutions for your parent and your family.
3. Get Parent's Finances in Order
Before making decisions about your parent's future plans, sit down with them and discuss his finances. You may be uncomfortable, and they may be resistant, but talking to your aging parent about finances will make things easier for both of you in the long run. You might ease into the role by offering to pay his bills and reconcile their monthly accounts for a while, then move on to review other aspects of their finances. Suggest that the two of you meet with a certified financial planner to review their situation and make important decisions together.
4. Show Your Support
Be there for your aging parent as they makes decisions about their future. The best thing you can do for them is to be supportive. If they has questions, try to find the answers for them. If they're hesitant about change, be ready to offer options that they could consider. And If they are ready to tour a community, go along with him and ask the questions that they might miss.
Even if you experience "hiccups" along the way, keep the lines of communication open and keep trying. You may discover that supporting your parent provides an invaluable service to them as they ages—and becomes a similarly satisfying experience for you.
Take a Virtual Tour of Cottage Grove Place

---
< Back to All News & Blog